Paralympian Visit 9/10/23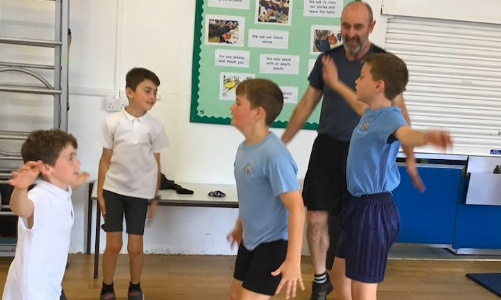 David Hill - Paralympic athlete joined us for a day of sport inspired learning
On Monday 9th October, David Hill came to inspire our children. All the pupils were superbly behaved and he was very impressed with the enthusiasm that all the teachers (and staff!) bought to the event. He told us that he grew up by the sea where he learnt to swim at a young age. Despite being born with no left forearm, David was earning swimming badges by the age of 3! His talent was nurtured until David qualified for the 2004 Paralympic Games. He was world silver medalist in swimming in 2006 and took bronze medals in 2009 in both European and World competitions. In 2012 David took up the triathlon, and has already gained 4th place at the World championships in 2013.
David inspired our children to take part in a range of sponsored activities through the day and held and inspirational assembly where he talked about overcoming challenges and resilience.
We have raised over £600 for our school from this event, so thank you! .